Spa Promotions
Treat yourself with our diverse collection of pampering treatments at Hotel Maya Kuala Lumpur.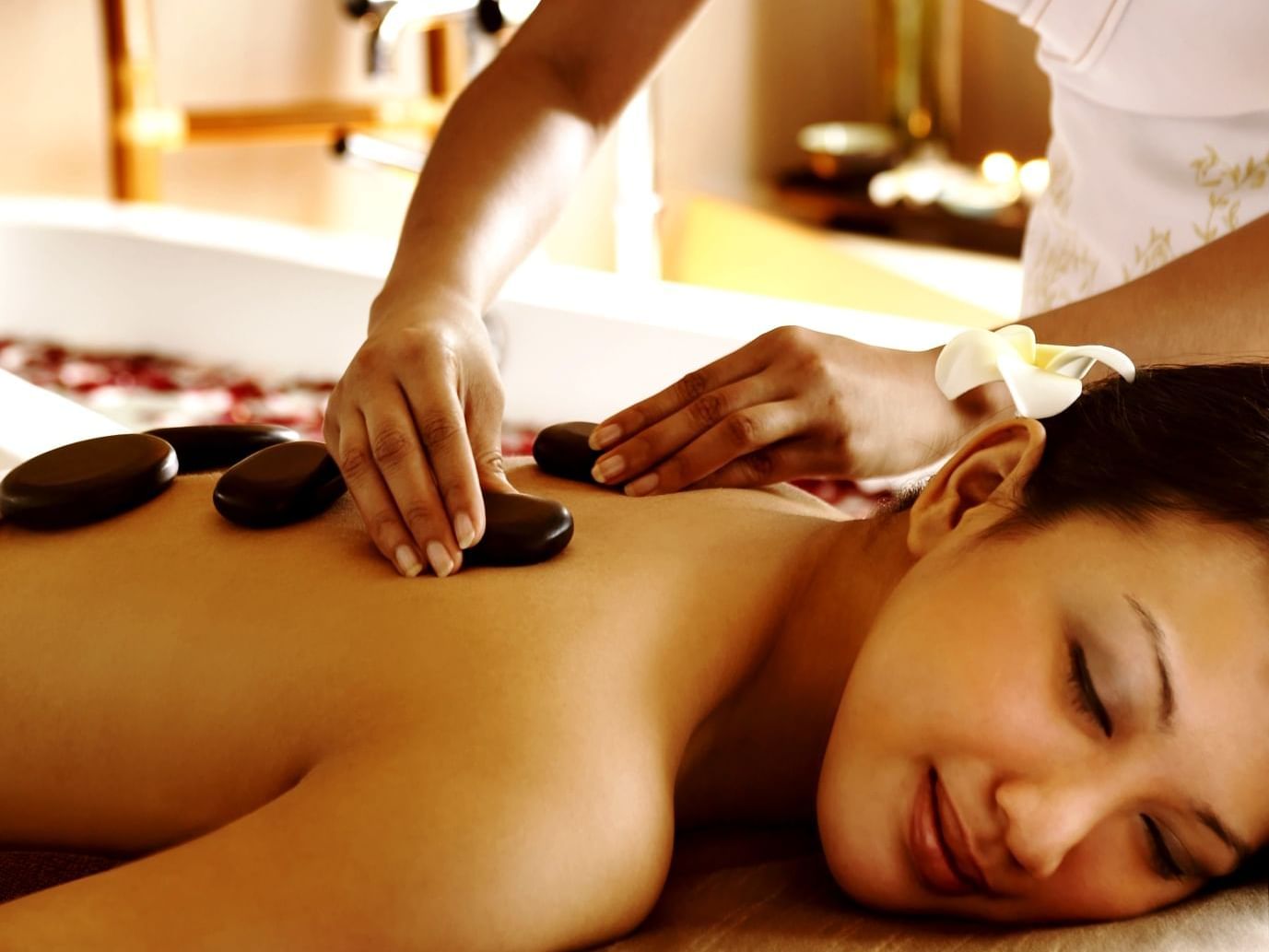 Fall into relaxation as you spend your day at Anggun Spa by MANDARA.
RM299 nett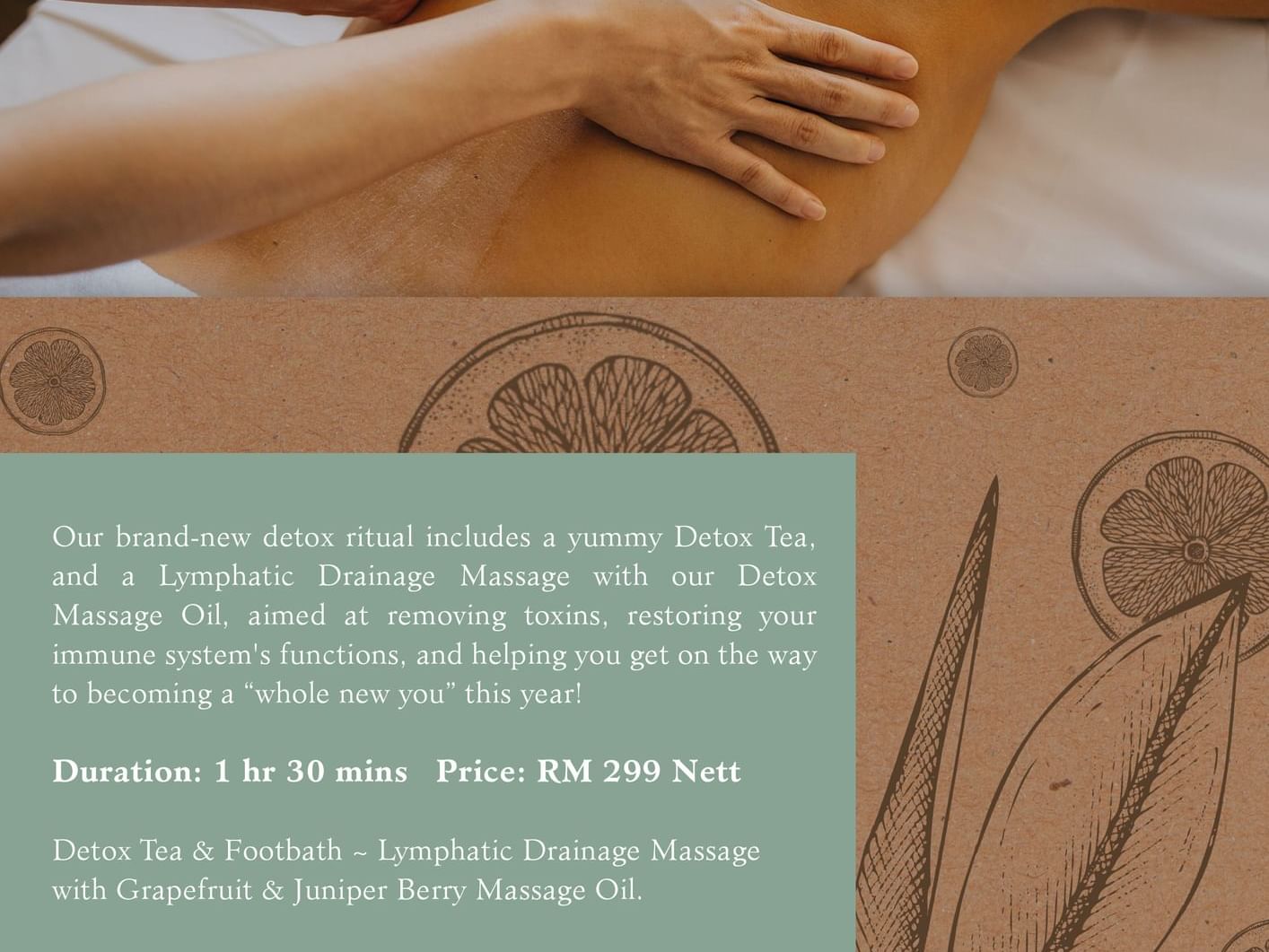 Our brand new Detox-Ritual includes a yummy Detox Tea and a Lymphatic Drainage Massage with our detox massage oil. Aimed at removing toxins and restoring your immune system's function.
Duration: 1 hour 30 minutes
Price: RM299 nett